About Rev Katherine M Engel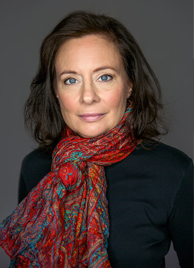 The Spirit Muse is Rev Katherine M Engel, MA, an Interfaith Minister.
kengel@spiritmuse.org
612-419-4958
1043 Grand Ave, #370, St Paul, MN, 55105
---
About Rev Katherine
As an immigrant's daughter, I grew up surrounded by people of different cultures and languages, and I have always had an eclectic experience of spirituality.
As a young girl, I was troubled by the point of view that "we are better than you" if we believe a certain way. The Creator is bigger than our own egos would indicate!
Upon discovering the Mystics, I found a language that more clearly expresses for me the universal truth that We Are One. As Meister Eckhart put it many centuries ago, there is one river of Wisdom, but there are many wells to tap into the river.
This spiritual language is found on many paths – where there is compassion, lovingkindness, life-affirming action and an honouring of the sacredness in all, is holy truth. Furthermore, there is no real separation between sacred and profane, and as humans, we can experience this, and create more joy for ourselves and others.
In college, my friends and I explored other faiths, and it is an education I still cultivate, socially, spiritually and professionally. Among these, while in Alaska, I found the Native American traditions resonate profoundly within me, building a strong eco-spirituality. I have a Buddhist meditation practice, and as a musician, of course, Nada Brahma – "the World is Sound".
I earned a Bachelor of Music with Teaching Certification at Syracuse University, and following that, studied acting and creative writing. Upon completing a Master of Arts in Voice Performance in Michigan, I embarked on the traditional "starving artist life", performing in theatre, opera, historical revue and cabaret, as well as singing and conducting in various churches along the way, from Alaska to Florida.
In my travels and work across North American, I became keenly aware of how many people have no particular spiritual path. So many seekers are struggling with the deepest life questions, there is an ever-growing need to reach out to those trying to find their way.
I was ordained an Interfaith Minister through All Faiths Seminary International in New York City, and I have had additional training in spiritual counseling at One Spirit Interfaith Alliance, also in New York. An important idea reinforced in these schools is that we don't "throw the baby out with the bathwater" in any tradition; we are on a spiritual path that is "Never instead, always in addition." I have also been fortunate to have studied energy healing (laying on of hands) with Rev Ron Moor.
There is much more we all have in common than we hold separate, and in creating ceremonies, performing, composing and writing, I relish intermingling elements of various traditions into a cohesive whole.
Copyright © 2010-2016 InnerVoice. All Rights Reserved.
Web site design and maintenance by Daniel Design Group
Photography by Bigger Picture Images